Facturama
The Power of today
The simplicity from yesterday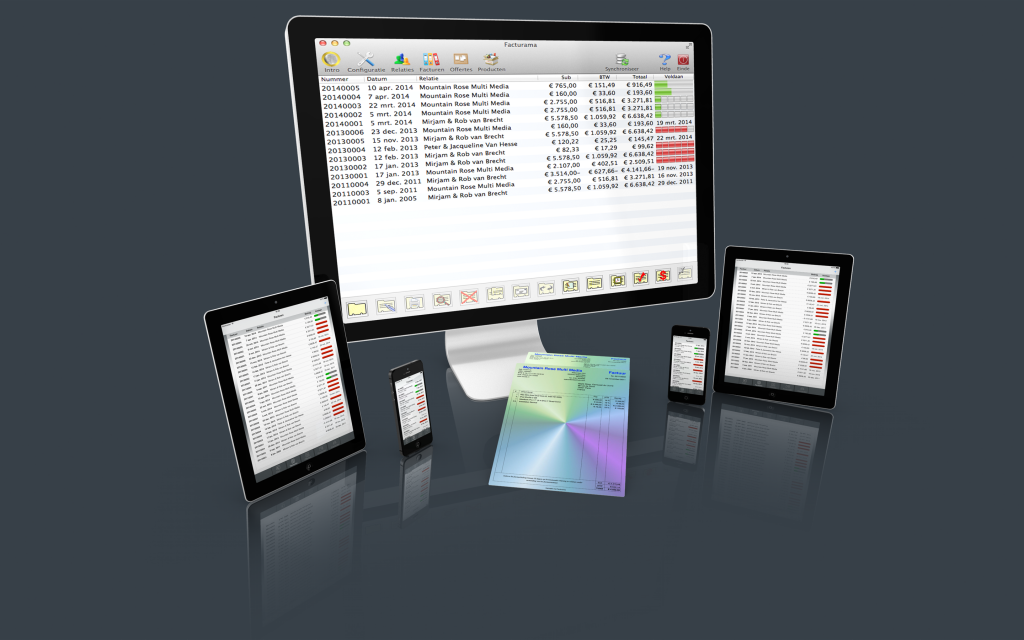 Facturama is a modern program to manage your invoices.
It offers functions you will not find in other programs, but it's still very easy to use.
The main features are:
Files are created in the Portable Document Format (PDF).
Available for both the Mac and iPad
Free iPhone app available
Keep multiple apps (Macs, iPads, iPhones) in sync using iCloud
Email invoices to your customers.

Generate reminders and exhortations with a mouse click or a tap.

Color codes for a quick view of unpaid invoices.

Completely configurable.

Design your own invoices and letters.

Multilingual (English/Dutch).

Very affordable.

Mac App

For OS X 10.7 or newer

iPad App

For iOS 7.0 or newer

iPhone app

For iOS X 7.0 or newer